Overview

Accommodation

All Inclusive

Hotel Directions / Map

Photo Gallery

Video
Hotel Apartments in Protaras, Category A, Cyprus, Louis Nausicaa Beach
The Louis Nausicaa Beach hotel apartments in Protaras are situated on the south-eastern corner of Cyprus in Protaras, overlooking the famous Fig Tree bay known for its crystal clear Mediterranean waters. These A' category hotel apartments in Protaras are the ideal place for families, honeymooners and couples, as well as for anyone seeking tranquility in a truly idyllic location. The Louis Nausicaa Beach is situated just 500 meters away from the bustling centre of Protaras where restaurants, bars and shops are situated.
Our category A hotel apartments in Protaras is awarded with:
Awarded with Tasteful Holiday 2009, by Blue Village/Thomson
Awarded with Green Key and EMAS, 2010
Awarded with " Excellence in Quality & Service" by PASYXE, 2010
Awarded with the Silver Blue Award by Fritidsresor, 2011
Explore the highlights of the Louis Nausicaa Beach Hotel Apartments in Protaras
Unique island architecture
With a unique Mediterranean island architecture, Louis Nausicaa beach gives the impression of a small traditional Greek village and as one, offers its guests the ultimate Greek-Cypriot experience!
Amazing location with breathtaking views
Located in Protaras area and on the famous Fig Tree Bay, Louis Nausicaa Beach can promise you crystal clear waters, golden sandy beaches and beautiful Mediterranean sunsets!
Extensive Landscape Gardens
The beautiful landscaped gardens that surround the Louis Nausicaa beach hotel add an oasis of coolness, colour and shade in the hot summer months of Cyprus!
Spacious accommodation for families
At Louis Nausicaa Beach families are important and so we are doing the best we can to accommodate them as comfortably as possible! Spacious studios and apartments, especially designed for families are available here to ensure that family holidays are well cherished and remembered.
Louis Nausicaa Beach Hotel Apartments in Protaras - Location
Ideally located on the famous Fig Tree bay
60 km from Larnaca International Airport
5 minute walk from Protaras entertainment and shopping area
Nausicaa Villa
Square m. 0m2
Max of Pax 6
Facilities
Two bedroom suites with private pool offer a luxurious option for guests who want to have exclusive holidays.

2 bedrooms with balcony
2 bathrooms (1 Jacuzzi)
1 shower
3 toilets
Master Bedroom 10.5 Sq. Meters (approx)
Bedroom 2 12.25 Sq. Meters (approx)
Specious living room with couches, TV, Internet, telephone, stereo music system
Living room and kitchen 31.15 sq. meters (approx)
Fully equipped kitchen
Individual A/C in all bedrooms, kitchen and living room.
Private swimming pool with specious sunbathing area
Pool size (8.25X4.70X1.35 depth)
Outdoor shower
Private parking
All Inclusive Description (From 07h00 until 24h00)
Breakfast (07h30-10h00)
Extensive buffet breakfast including a variety of cheese and cured meats, egg specialities, freshly baked breads, warm comfort foods, delicious fresh fruit, a show cooking station as well as Healthy Brekfast and Local Breakfast options.
Louis Late Breakfast (10h00-12h00)
For late sleepers, our Louis Late Breakfast is a mini version of our breakfast and is served daily by the pool.
Lunchbox (10h00-18h00)
For your days out our lunchbox includes two sandwiches, two whole fruits, one local dessert, one bottle of water and one juice; it is only available on request 24 hrs earlier at reception.
Lunch (12h30-15h00)
Buffet displays with locally sourced and crispy salads, juicy grilled meats and fish, well known international accompaniments, tasty local dishes, pizzas, kebabs, light desserts and fresh fruit.
Louis Quick Bites (15h00-18h00)
Quick and easy, our Louis Quick Bites is open by the pool, offering quick bites such as burgers, sandwiches, hot dogs, wraps, waffles, donuts etc.
Dinner (18h30-21h00)
Daily buffets with five different themes per week, such as Greek, Italian, Asian, Middle Eastern, and more.
Bambse Buffet (18h30-21h00)
A Yummy Corner for our little friends is located next to the main dinner buffet, serving traditional kids favorites such as meatballs and nuggets, as well as fresh vegetables.
Alcoholic drinks (10h00-24h00)
Locally produced alcoholic beverages including draught beer, spirits, wine, liqueur and cocktails.
Non-alcoholic drinks (10h00-24h00)
Non alcoholic beverages including soft drinks, juices and purified water (not bottled).
Hot beverages (07h00-24h00)
Hot beverages include coffee, tea, cappuccino, hot chocolate, espresso etc.
Where to find our All Inclusive delicacies
Breakfast is served at Dionyssos Restaurant.
Louis Late Breakfast is served at Dionyssos Restaurant.
Lunch is served at Dionyssos Restaurant.
Louis Quick Bites is served at Dionyssos Restaurant.
Dinner is served at Dionyssos Restaurant.
Daytime drinks are served mainly by the Bikini pool Bar and restaurant.
Evening drinks are served at Calypso Bar.
** Restaurant Hours May Vary
Restaurants and Bars
Leisure and Sport facilities
Special Offers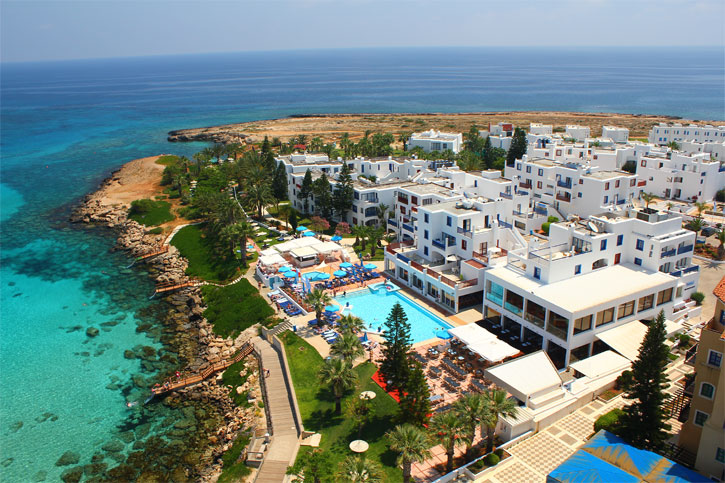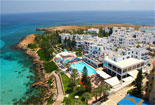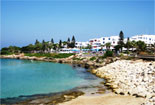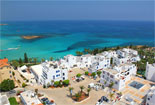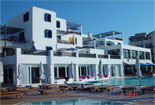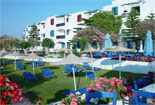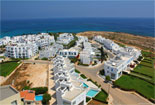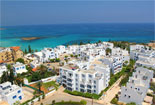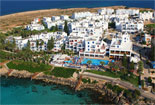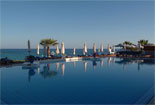 Outdoor
Accommodation
Leisure Facilities
Children Facilities
Restaurants & Bars
Our hotels in Protaras, Cyprus
Louis Althea Kalamies
3 & 4 bedroom private villas for  6 – 8 people all with private pool
Superior comfort & furnishing
Privacy & tranquility
Great location with a direct access to sandy beach
Ultimate luxury design and facilities
Discover Louis Althea Kalamies

>
Louis Nausicaa Beach
Amazing location with breathtaking views
Unique island architecture
Spacious accommodation for families
Extensive landscaped gardens
Great variety of facilities & entertainment
Discover Louis Nausicaa Beach

>
Louis Althea Beach
Unique architecture & landscaping
An impressive outdoor entertainment area
New second outdoor pool with attractive landscaping Summer 12
Repeatedly awarded
A paradise for families
Discover Louis Althea Beach

>